Home
Canyon Sport Fishing for Tuna: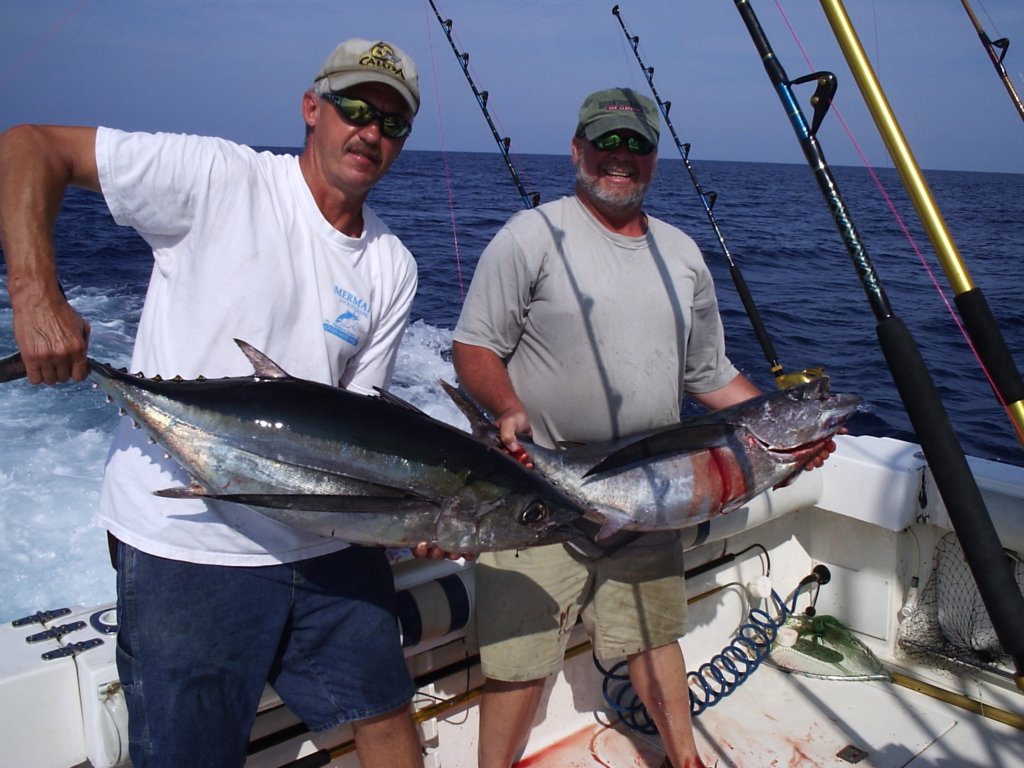 From the first time to the last time....Canyon Fishing From Belmar will make you want to be out there in the canyons again and again. From yellow fin, blue fin, long fin albacor, big eyes and wahoo to giant tuna, the canyon is the place to be.

There are also blue and white marlin, swordfish, sharks and mahi mahi at the canyon. Canyon Fishing ultimately is New Jersey's best big game fishing grounds.